LED moulding
Zirqle has a department with a conditioned space explicitly set up for casting LED applications. Casting or moulding is an application in LED technology that is used more and more often. The moulding technique is suitable for almost any application. The casting is done entirely according to application and assignment specific requirements.
Positive properties are enhanced by moulding. Some positive features of embedded LED applications are;
- Protects against extreme influences such as chemicals and weather conditions
- Shock and vibration resistant, extends the life of components and soldering.
- UV file so does not discolour / yellow
- Very strong and durable IK value 10
- Better mechanical load (extremely suitable for LED in paving and floors)
- Completely watertight (IP68) while retaining the heat dissipation, enabling large capacities
- Warranty from 5 to 10 years
By implementing multiple layers of polyurethane, it is possible to obtain a varying degree of transparency, for example from fully clear (hot spots visible), semi (partially) diffuse to fully diffused (equal light image).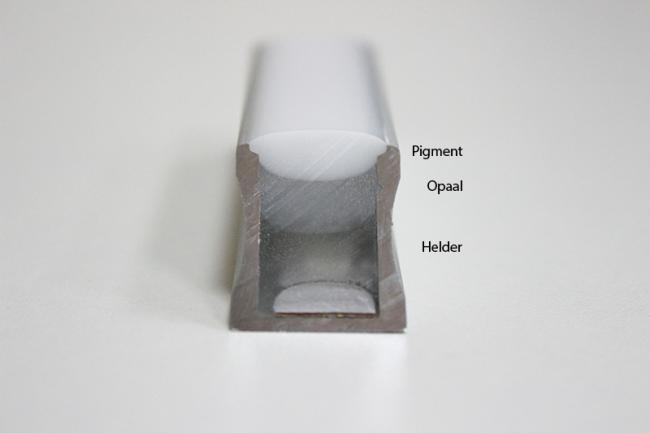 When finishing, polishing the top layer of polyurethane, Zirqle has the option to fully adjust the finish to the specific job requirements. Zirqle uses various methods of finishing, for example matt, glossy (high-gloss) or a structured finish.