LED moulding
LED casting or LED moulding is suitable for almost any application. It concerns a technique in the LED technical field that is used to strengthen and waterproof LED installations. By LED moulding with a casting resin or polyurethane, a transparent waterproof layer is created over the LED application. This layer offers protection to the housing of the LED and therefore the LED application can be used in applications and in places for which it was previously not suitable.
LED casting according to application
When pouring in, the use of the LED application and the requirements set for the order are always taken into account. To meet such requirements, LuxaLight has a department that focuses entirely on LED moulding. All applications are poured into a conditioned space to ensure consistent quality. The casting itself is done with different casting resins. The application and the requirements set determine which casting resin should be used. The options for casting are therefore very diverse and depend on the order.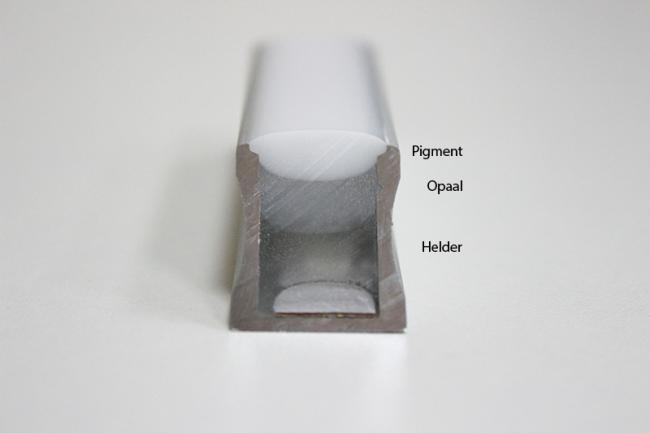 High quality light image
Smoothing the surface is essential for certain applications. This is done by means of face milling. To guarantee a high-quality light image, LuxaLight has a milling machine that can mill without affecting the light image.
Finishing
During the finishing (polishing) of the top layer of polyurethane or silicone, LuxaLight can adapt the finish to the requirements of the assignment. LuxaLight uses various finishing methods from completely matt to fully glossy (high gloss). Even a textured finish is possible. Projects that require a completely seamless finish, such as light lines in a natural stone floor, are cast and finished on location.
If you would like more information about LED moulding, please contact us, tel: 040 202 49 04.