LED Monitoring
Monitoring of LED installations
In order to guarantee the lifespan of a LED installation, it is important that a LED installation is monitored real-time on various parameters. The LED installation is monitored by the MaNima Pollux.
Electronic monitoring
Electronic monitoring of an LED installation includes, for example, the measurement of currents, voltages, powers and PWM signals. The MaNima Pollux monitors both input and output parameters in real time. When the MaNima Pollux measures a parameter at the primary and/or secondary input and output that deviates from the preset value, the interface automatically switches to a configured mode (action).
Temperature monitoring
By monitoring temperatures in real time, the heat management of the LED fixture can be kept optimal under extreme conditions, so that the temperature does not rise above the maximum operating temperature.
Graph used for setting dim curves in the MaNima Configurator: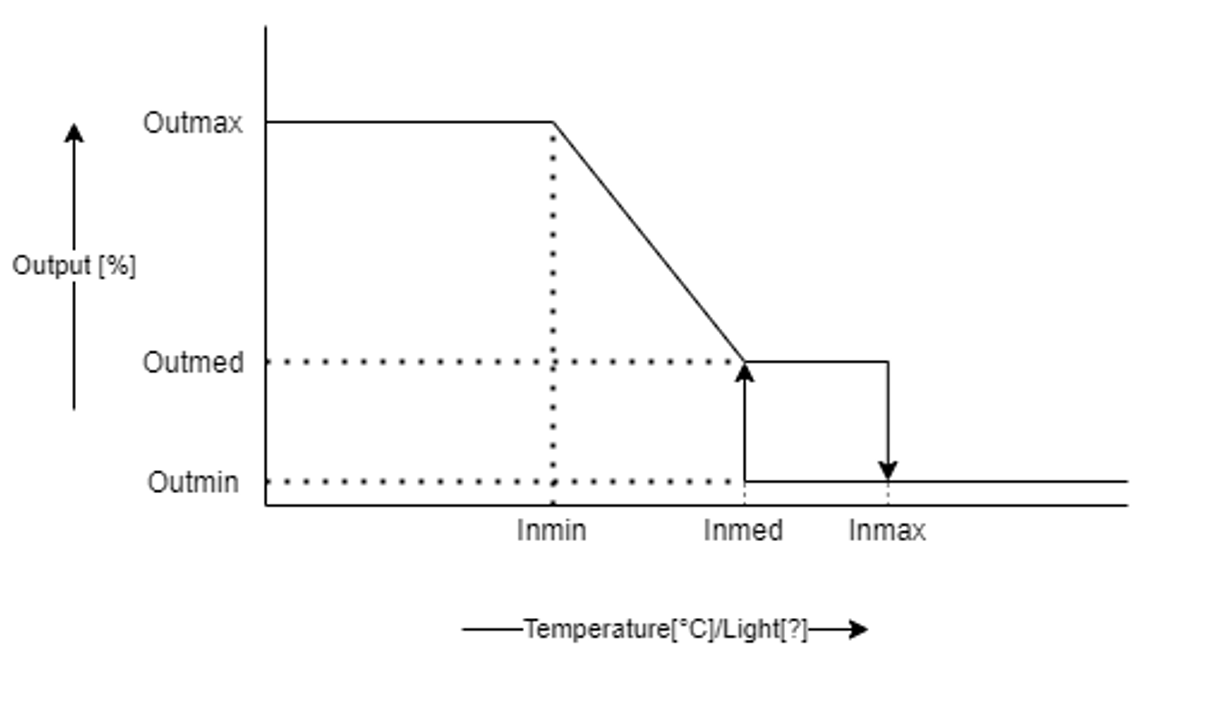 Benefits of monitoring
Extends the life of the LED installation
Increases the operational reliability of the installation
Real-time monitoring of parameters
Real-time adaptive LED controlling
Short circuit protection on input and output (hardware moderate)
Redundancy
Redundancy means that functions of an LED installation have a back-up. Redundancy is essential where operational reliability is important or in hard-to-reach locations such as high buildings, bridges or under water.
A primary and secondary LED PCB is installed in a LED fixture. When the primary LED PCB fails, the secondary LED PCB will turn on automatically.
When the primary power supply fails, this is detected in real-time and automatically switches from the primary to the secondary power supply.
Fail safe
The MaNima Pollux is fail-safe because, in addition to a software backup, there is also a hardware backup on the Pollux.
Advantages of redundancy
No emergency maintenance necessary

Less and more efficient maintenance

Backup system both software and hardware based

Increases the operational reliability of the installation
Feedback to online environment
The MaNima Pollux can be connected to the MaNima Cloud, for reading real-time parameters and error messages.